With Sun Pull's bundled wire system, your 3-4 person team can pull 1 MW of PV string wire per day and reduce your installation time by up to 80%.
Electrical contractors installing utility-scale solar projects face tight timelines, labor shortages, and high labor costs. Sun Pull's pre-planned, custom cut, pre-printed, bundled PV cable solutions help you complete your project on time and get your team on to the next project faster.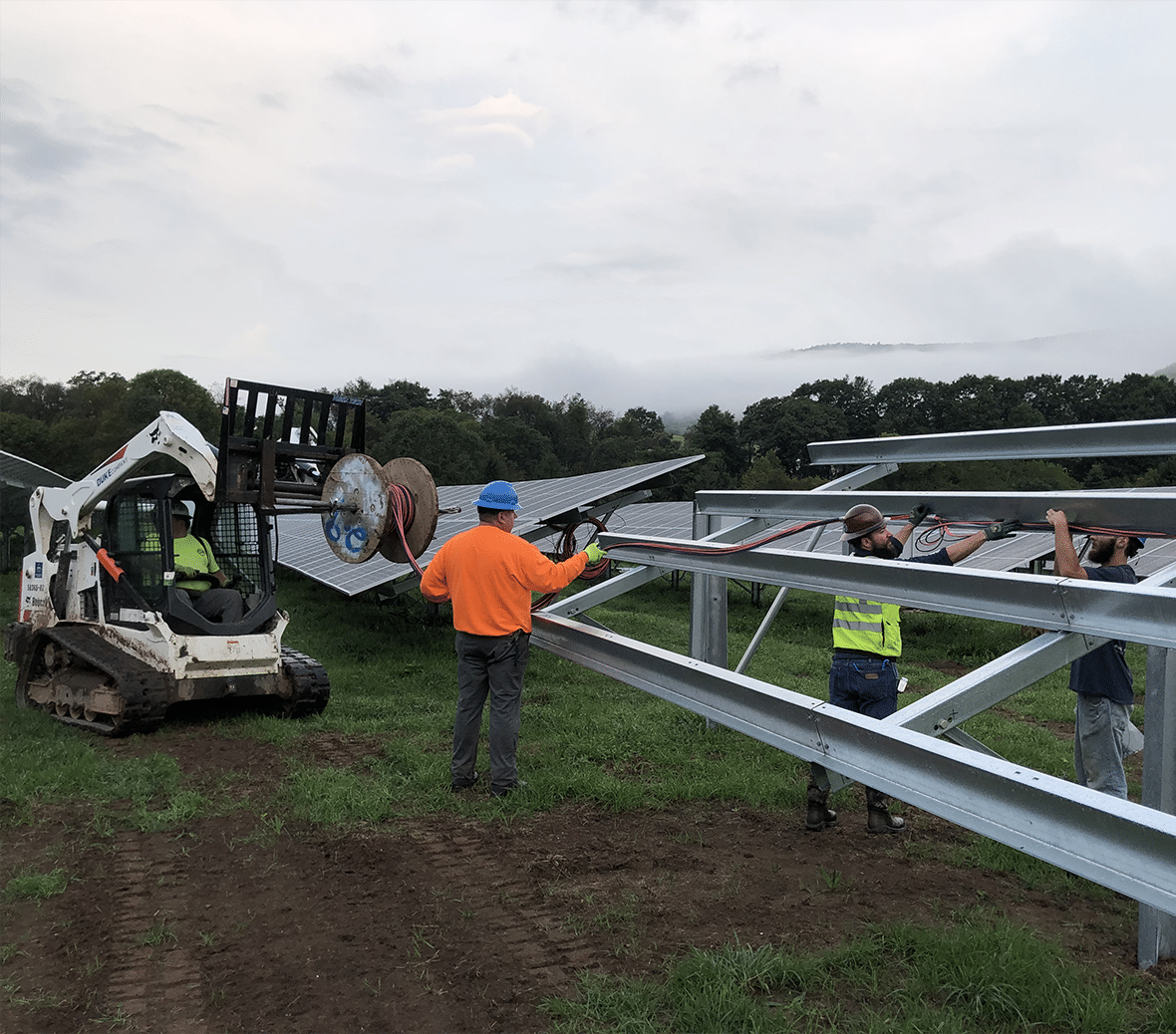 SUN PULL'S END-TO-END SOLAR PV CABLE SOLUTION SAVES YOU TIME AND MONEY
From onsite, pre-construction planning to string wiring layout and pallet removal, Sun Pull's solar cable products and services are designed to lower your costs and reduce installation times.
Our value-added services include:
Construction blueprint analysis
Pre-construction reviews and site surveys
Project planning
String wiring analysis and layout
Pre-cut, pre-printed wire bundles
Up to 30,000 feet of bundled wire on a single reel
Phased product deliveries
Spool and pallet removal to save disposal costs
BUNDLED PV CABLE — FULLY CUSTOMIZED FOR YOUR SOLAR FARM PROJECT
We configure every Sun Pull solar PV wire bundle to your required
lengths and specific breakouts. Each PV wire bundle also includes
custom printing every 12″ for string number, combiner box, or
inverter identification.
Sun Pull's bundled wire system can be constructed with #8,  #10, or #12 awg, 7 or 19 strand, 2kV PV wire, and include a PV, THHN, or XHHW-2 ground wire if requested.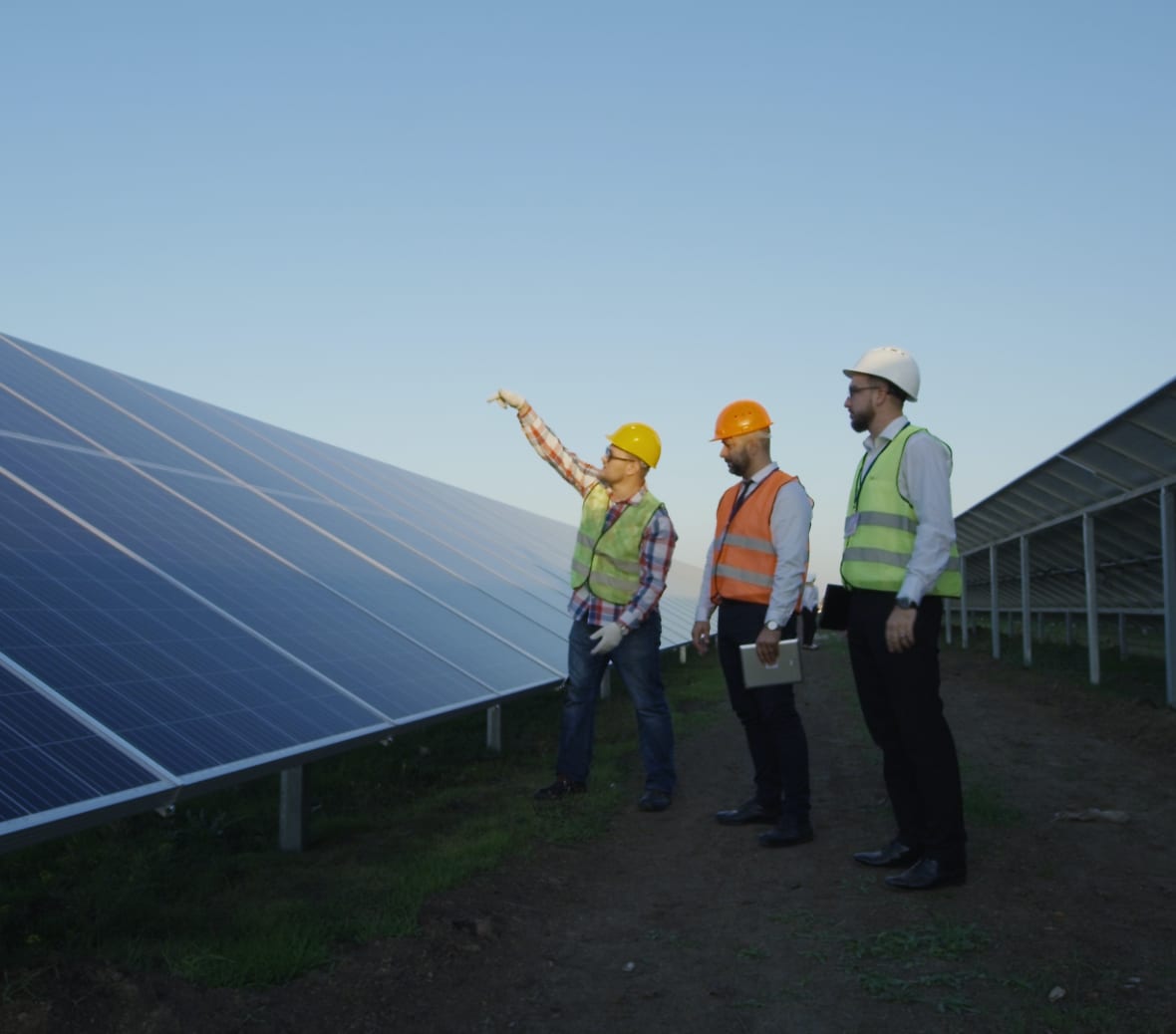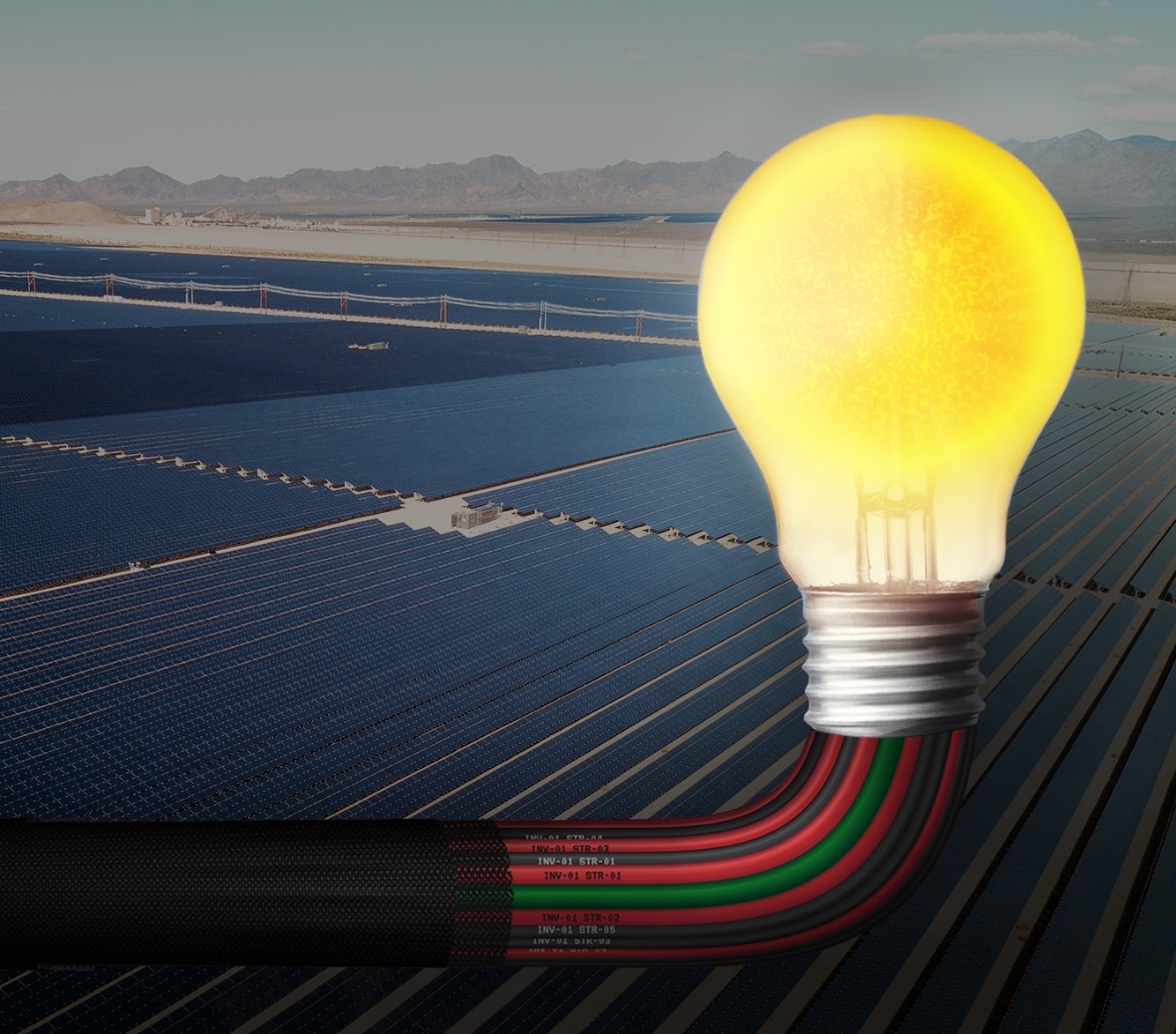 40 YEARS OF BUNDLED CABLE INNOVATION
As a pioneer in the bundled cable industry, Sun Pull has helped electrical contractors save money and improve productivity for over 40 years.
Sun Pull is proud to bring that experience, technical expertise, and
product leadership to the world of utility-scale solar installation.
Electrical contractors and EPCs looking for a competitive edge can
count on our expert customer service, flexible bundled cable
solutions, and industry-best lead times.
Custom Bundled Wire Solutions
Our custom bundled cables are a cost-saving solution for EPC's, electrical contractors, developers, designers, and installers of utility-scale solar farms. Each wire bundle is fully configured to your required lengths and specific breakouts.
All of our wire bundles include custom printing for identification every 12″ for string number, combiner box, and inverter.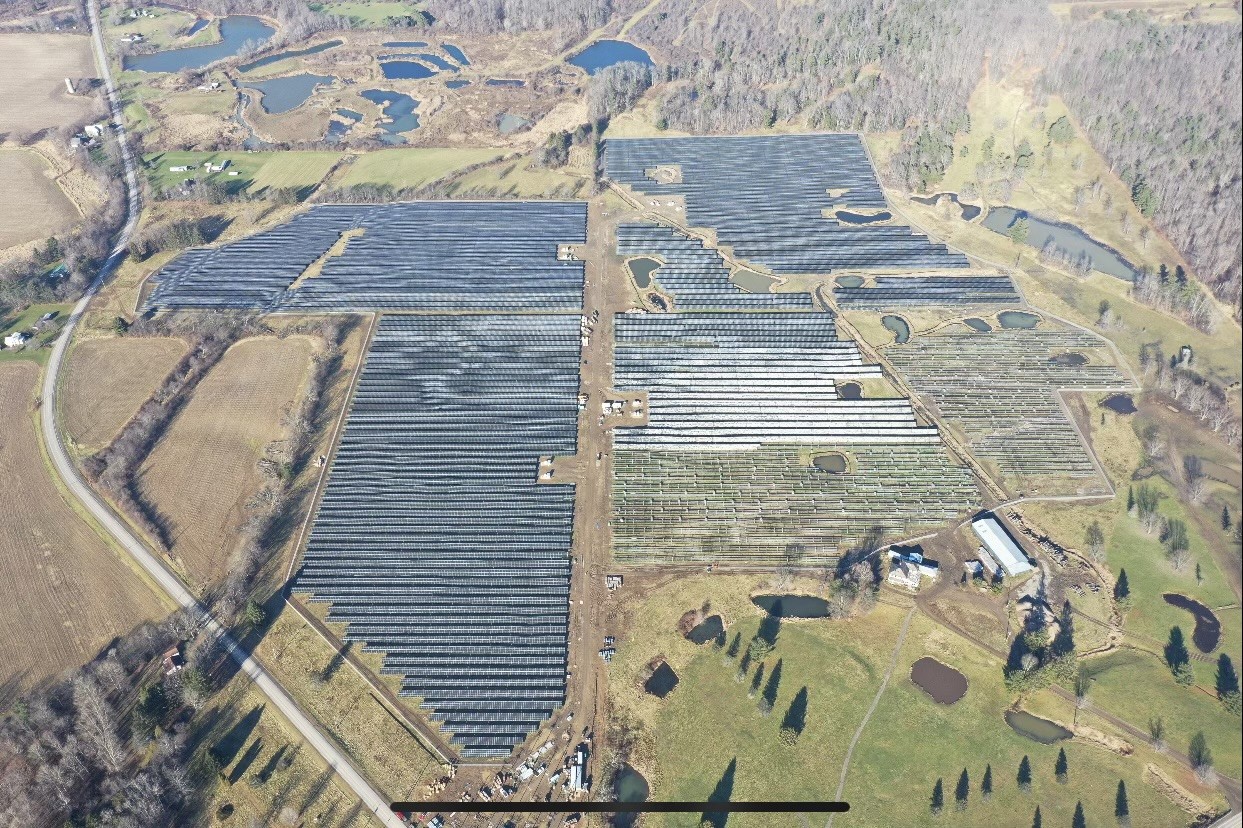 LET US SAVE YOU TIME & MONEY ON YOUR NEXT JOB
Fill out the following form to receive a fast no obligation quote.