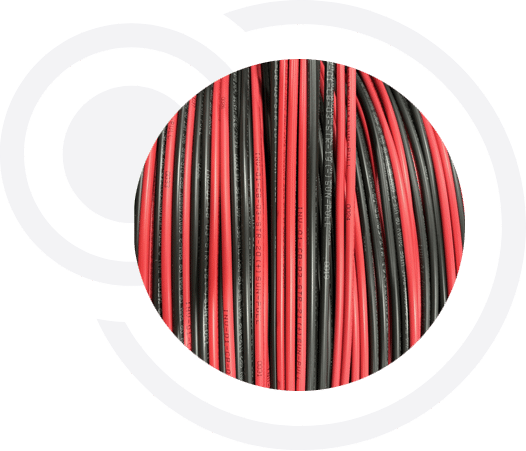 Custom solar bundled cable eliminates manual field tasks, reduces installation times, and lowers your project costs. Bundled solar PV cables consist of individual conductors that can be easily broken out at intermediate points along the run. Every Sun-Pull solar PV wire bundle is configured with the specific project lengths and breakouts you require.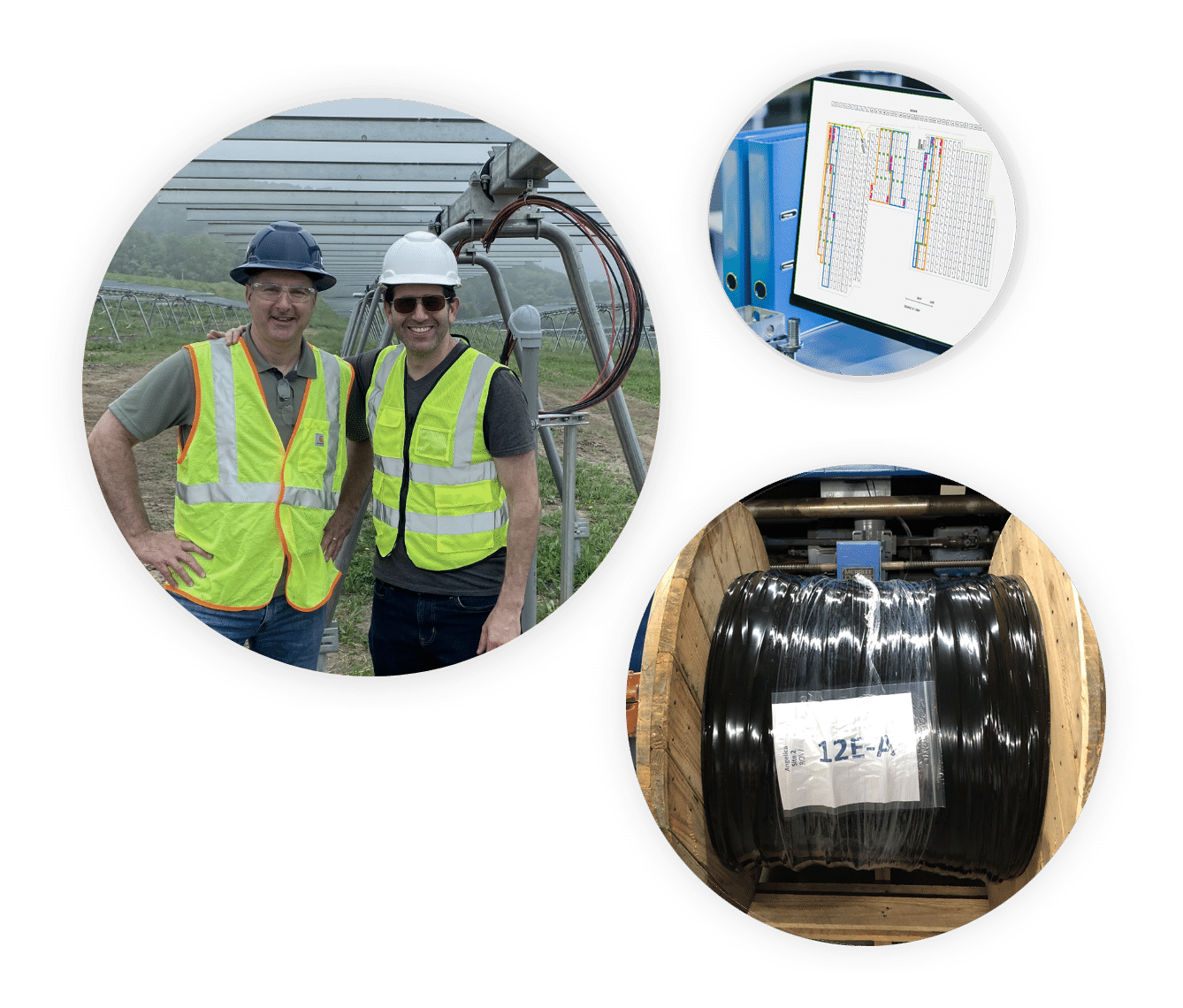 We're With You Every Step of the Way
With Sun-Pull, solar bundled cable is just the beginning. From blueprint analysis and string layout to phased deliveries and installation training, we customize our services to help you get to end-of-job — faster and more cost-effectively.
Customized to Your Specifications
We build every Sun-Pull PV wire bundle to meet your specific solar job site requirements. Sun-Pull's extensive customization options can help you make short work of even the most difficult projects. These options include:
Every bundle configured to your required lengths and breakouts
Custom printing every 12″ for string number, combiner box, or inverter identification
Up to 30,000 feet of bundled wire on a single reel
Available pre-terminated connectors and custom striping
Pull-heads located on the inside or outside of each bundle based on your installation requirements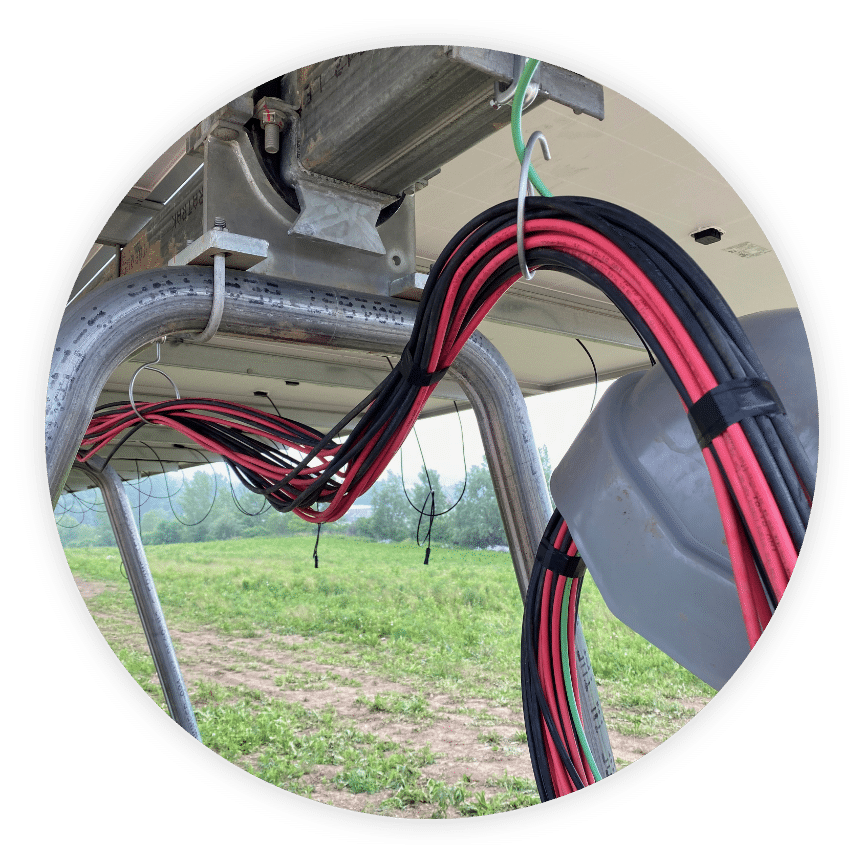 The PV Wire Accessories You Need
When installing PV wire in the field, having the right accessories in hand can make the difference between finishing on time or falling behind.
From factory-installed PV connectors, bundle straps, zip ties, ground lugs, split loom, flex wrap, and S-clips, Sun-Pull has all the accessories you need to install your PV bundled cable quickly and efficiently.
FASTEST LEAD TIMES
IN THE INDUSTRY
REDUCTION IN INSTALLATION COSTS AND COMPLETION TIMES
PROJECTS
DELIVERED ON TIME
GUARANTEED.
IF IT'S WRONG, WE'LL FIX IT.
Contact us to discuss your next project WE'LL HELP YOU REDUCE YOUR SOLAR PV CABLE INSTALLATION TIMES BY UP TO 80%.