5 Large US Solar Energy EPC Companies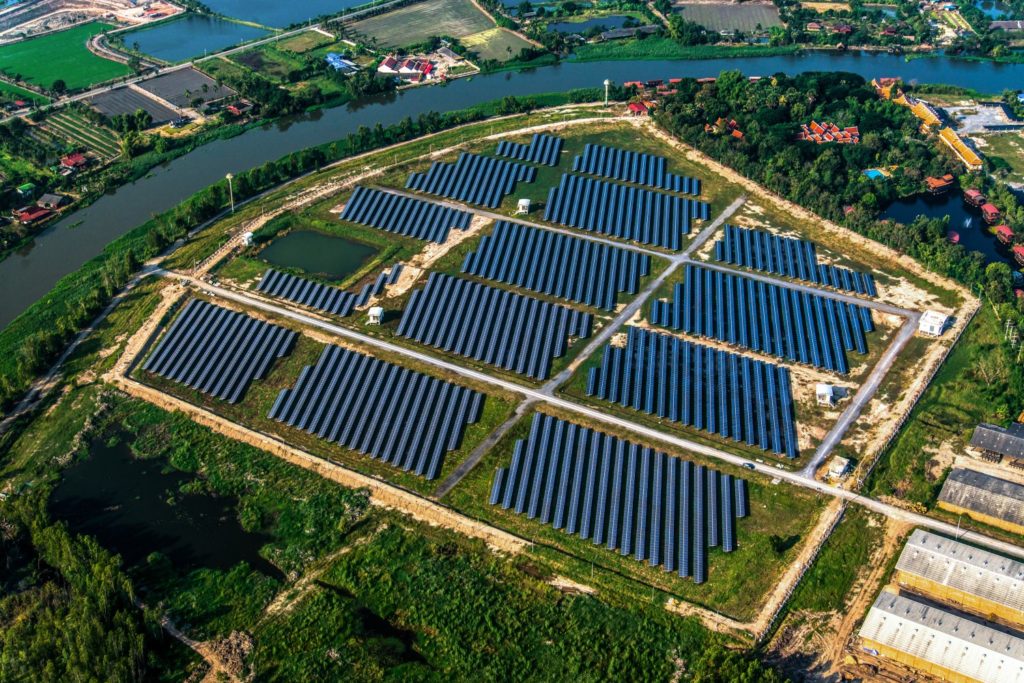 5 Large US Solar Engineering, Procurement, and Construction Companies
The solar energy industry requires electrical contractors to grow and adapt right along with it. This short list shows how companies of all kinds are meeting the challenge – from California start-ups formed in 2008 specifically to address solar, to century-old New England companies introducing new solar energy departments.
Here are 5 of the largest US solar energy EPC companies.
Avon, MN
Founded: 1907
Total Kilowatts Installed: 4,448,870
Total Kilowatts Installed 2019: 1,069,110
Blattner Energy installed more kilowatts of solar energy than any other engineering, procurement and construction (EPC) company last year. If that's not enough of an accolade, their recent growth is impressive. In 2019 they installed 24% of all the kilowatts they've ever installed. And they aren't based in a famously sunny state, either. Blattner is in Minnesota, which is a testament to how Solar Energy PV technology is getting deeper into the mainstream and breaking free of outdated limitations.
Edison, NJ
Founded: 1906
Total Kilowatts Installed Since Founded: 767,490
Total Kilowatts Installed 2019: 233,230
CS Energy is an EPC, operations and maintenance (O&M), and energy storage company. Put simply, they really can do it all. They specialize in Optimized Projects, which are tailored to the size, energy production, and capital requirements of each individual project. Being able to provide totally customized solutions in the solar energy industry is critical in achieving the kind of growth CS Energy has.
And their commitment to their work, employees, and communities hasn't gone unnoticed: In 2019 they won 3 Best Project Awards and were named the #1 solar energy EPC in MA, NJ and RI. Already in 2020 they've been named one of the Best Places to Work in New Jersey. Whether you're looking for a solar energy EPC partner or a new company to work for, CS Energy has the portfolio and performance of an industry leader.
San Francisco, CA
Founded: 2008
Total Kilowatts Installed Since Founded: 5,072,100
Total Kilowatts Installed 2019: 1,004,900
Swinerton Renewable Energy provides integration, engineering, procurement, construction (IEPC) services in solar energy PV and energy storage. They're a subsidiary of Swinerton, which was founded in 1888, so needless to say they have the experience and leadership to maintain their growth in solar for another 150 years to come. If 2019 was any indication, growth won't be a problem. The over 1 GW they installed last year was over 25% of all kilowatts installed. And they aren't all business: the Swinerton Foundation has community-building projects all over the country.
New York, NY
Founded: 1998
Total Kilowatts Installed Since Founded: 62,479
Total Kilowatts Installed 2019: 11,417
Solar Energy Systems installed more kilowatts than any other New York solar energy EPC in 2019. Based in Brooklyn, Solar Energy Systems specializes in integrating commercial solar and electric systems, and they work throughout the Northeast. They may not have the highest number of installed kilowatts on this list, but they're another inspiring example of how solar energy PV technology is succeeding in states not traditionally thought of as ideal for solar.
Overland Park, KS
Founded: 1915
Total Kilowatts Installed Since Founded: 1,296,093
Total Kilowatts Installed 2019: 515,833
Black & Veatch holds the spot of 4th highest kilowatts installed in 2019. This is far from their first success story: founded in 1915, Black & Veatch has been a best-in-class EPC for over a century (and they're employee-owned). For most of that history they've focused on sustainable utilities and improving communities without leaving a negative impact. Just recently they launched a COVID-19 initiative to facilitate better contact tracing, testing, and screening through their experience with designing distributed infrastructures. This is the kind of innovative thinking that the solar energy industry is showing more leadership in, thanks to companies like Black & Veatch.
Contact us to discuss your next project WE'LL SHOW YOU HOW TO REDUCE PV WIRE INSTALLATION TIMES BY UP TO 80%.