What Happens If the U.S. Reinstates Solar Panel Tariffs?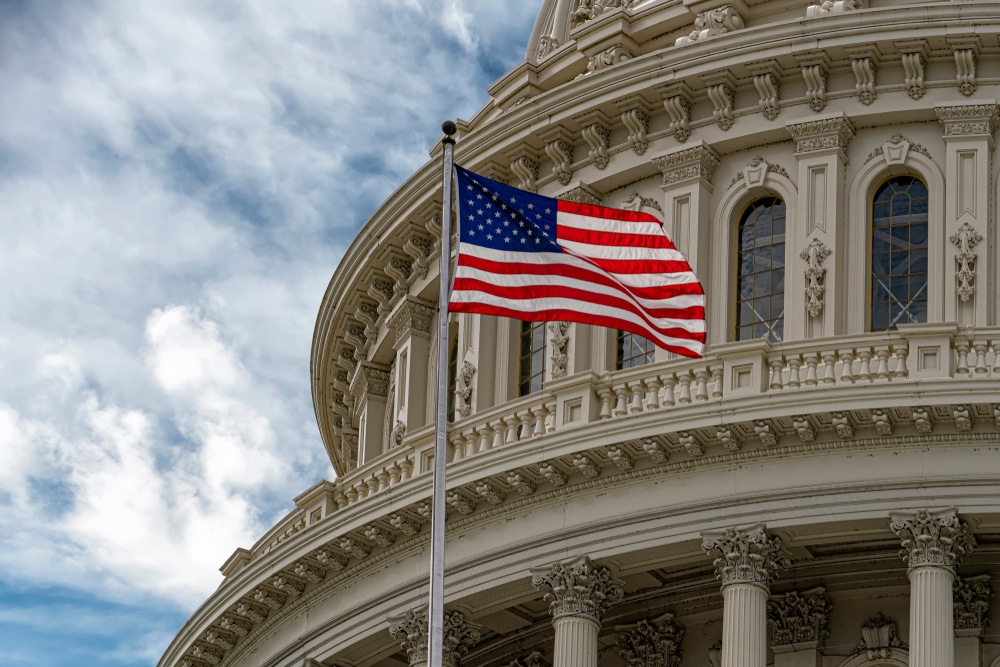 For the most part, this has been a good year for the solar industry.
The Inflation Reduction Act of 2022 (IRA) supercharged the industry, creating billions of dollars in investments. It also led to announcements of more than two dozen solar manufacturing facilities and 10 utility-scale battery storage manufacturing plants across the United States.
The IRA isn't the only thing adding fuel to the solar industry's fire. Growth can also be attributed to the Biden administration's 24-month moratorium on solar panels coming from four Asian counties. The move allows Cambodia, Malaysia, Thailand, and Vietnam to sell low-cost solar panels to U.S. companies and gives stateside producers time to ramp up production.
A Bumpy Road
While everything seems fine on the surface, solar installers face rising uncertainty from Congress. A bipartisan effort to reinstate the tariffs has moved through the House and Senate but was vetoed by Biden in mid-May.
According to lawmakers, overturning the moratorium would be a rebuke of the Chinese government, spurring domestic production and investment. The problem is that reinstating the tariffs would potentially derail solar installations and investments without guaranteeing U.S. manufacturers can fill the void.
What does reinstating tariffs mean for the rapidly expanding solar industry? Based on earlier experience, there are several things we can expect.
Market Uncertainty
When something changes in the market, everyone has to adjust.
From a supply chain standpoint, reducing the flow of low-cost solar panels from Asia can delay projects. It also forces manufacturers to source materials elsewhere or jumpstart domestic production to keep shipping panels.
Meanwhile, distributors must scramble to get the products they need for installers, who, in turn, struggle with having the right amount of labor available. The labor aspect is especially important. According to Abigail Ross Hopper with the Solar Energy Industries Association (SEIA), Congress' move to overturn the moratorium could affect up to 30,000 jobs.
Since the tariff decision was made last year, there has been a drastic increase in solar projects across the country. During COVID, supply chain issues created delays for many projects. With a wave of new panels, those installations have picked up again. It's also encouraged other companies to make announcements for upcoming solar projects.
The problem is reinstating the tariff. In a burgeoning industry like solar, market uncertainty can halt new investments. When companies can't plan or forecast, they struggle to find the budget to complete projects. Then, they get delayed or shelved until market conditions improve.
Strained Geopolitical Relationships
One of the main reasons the solar panel tariff was introduced was due to an ongoing trade war with China.
On several occasions, the U.S. has accused China of "dumping" materials into the American market, creating conditions that make it hard for domestic producers to compete. Dumping, as the name implies, occurs when a country sells raw materials, products, or other goods in another market at a low price, sometimes less than the cost to produce it.
When dumping occurs, domestic producers are forced to sell their products at a higher price and potentially lose market share or lower prices to compete. In either case, it can hurt competition in the buying country's market and disrupt the economy.
U.S. officials believe China is going through Malaysia, Thailand, Cambodia, and Vietnam to skirt anti-dumping regulations and get solar panels into the U.S. market. Reinstating the solar panel tariff may not directly impact China, but could cause a rippling effect, further hurting the relationship between the two superpowers.
There is one positive aspect to this situation, though. With tariffs on solar panel imports, domestic producers will have room to ramp up production to meet clean energy demand.
Higher Short-Term Pricing
When there's less product to go around, prices naturally rise.
Shortly after President Biden suspended solar panel tariffs, companies jumped at the opportunity to buy low-cost panels from overseas. Prices dropped because there was enough supply to meet growing demand in the U.S. Unfortunately, that would change if tariffs were reinstated.
Think of it this way: eggs are typically cheap and don't often fluctuate in price because demand is generally constant, as is supply. But earlier this year, prices skyrocketed after avian flu reduced the number of eggs produced while demand was unchanged. As egg producers fought to catch up, the cost of eggs exploded by double digits, with people sometimes paying $5 or more per dozen. Today, prices are slightly higher than last year, but we're nearly back to equilibrium.
So, let's use the same supply and demand lens on the solar panel situation. What would happen if the steady supply of low-cost panels became severely restricted? In the short term, prices would spike as supplies dwindled and demand stayed high. Prices will jump if domestic producers and manufacturers in other countries don't fill the immediate void.
Once manufacturers in the U.S. increase their output, costs will come down until reaching an equilibrium price.
More Domestic Investment
Although having an influx of solar panels is great for the burgeoning solar industry, Congress has a good reason for reinstating the tariffs; legislators want to see domestic producers in control.
For all intents and purposes, the White House has promoted green energy economic development across the board, not just solar. The Inflation Reduction Act (IRA) has been a boon for solar and other renewables, resulting in $150 billion in capital investments across many clean energy projects.
It's about more than simply making more panels and parts, though. Every investment in renewable development in the U.S. is an opportunity to create thousands of high-paying jobs in an expanding industry. Without a steady stream of utility-scale solar products, companies can't predict labor needs.
More production also gives the U.S. a chance to meet its high-level sustainability goals. According to the White House, the U.S. wants to reach 80% renewable energy generation by 2030 and 100% carbon-free electricity by 2035. They're lofty goals, especially when nearly 80% of our energy was generated by fossil fuels in 2021.
With more investment in renewable energy, there is a chance to turn the tide. According to the EIA (Energy Information Administration), total solar generation share could double from 3% in 2022 to 6% by 2024, thanks to lower production and installation costs combined with tax credits and other incentives.
Where Do We Go from Here?
No matter what happens with the tariffs, it's important to remember the moratorium was only temporary.
The stay was meant to give solar installers, companies, and utilities time to complete projects, increase production, and build a thriving U.S. solar market. Two years may not cover a manufacturer's ramp-up timeline, but it gives installers time to work on projects while they get up to speed.
It's also worth noting that although tariff relief supports low-cost solar panels, the IRA has been doing the heavy lifting to create investment and manufacturing opportunities for companies.
Repealing tariff relief on solar panels now may be a minor setback, but it shouldn't cloud our view of what has been done so far. American manufacturing is growing, with companies like Sun-Pull producing critical infrastructure like bundled PV wire. Other companies are coming online soon, joining manufacturers who have found footing in the space, making panels and Balance of System (BOS) items. 
Renewable energy, including solar, is the future, but how we approach the coming years depends on our commitment to green energy and divesting from fossil fuels.
Anything is possible, but we need to move quickly.
Contact us to discuss your next project WE'LL SHOW YOU HOW TO REDUCE PV WIRE INSTALLATION TIMES BY UP TO 80%.