What Do Tariff Suspensions Mean for U.S. Solar Energy?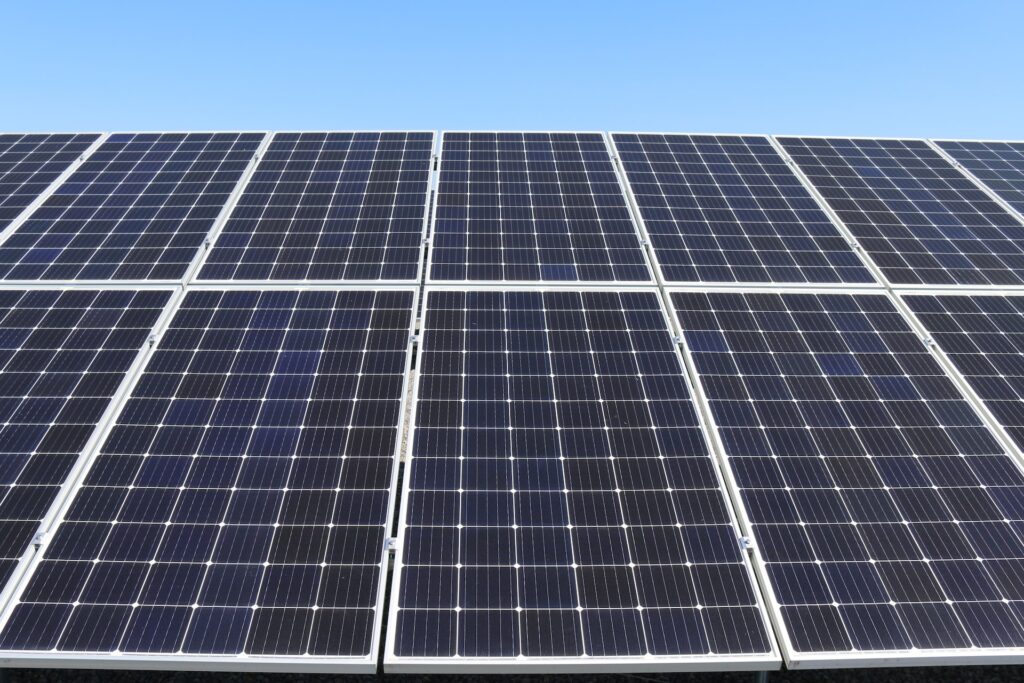 Business is looking a little sunnier for U.S. companies, thanks to several encouraging announcements from the White House.
In June, President Joe Biden announced a 2-year exemption for solar imports, lifting restrictions on solar products coming in from four Asian countries; Cambodia, Malaysia, Thailand, and Vietnam. The announcement follows in the footsteps of an investigation launched in March regarding anti-dumping regulations imposed by the U.S. on China several years ago. Although the tariff exemption is big news, it does not apply to China or Taiwan, which both still have their tariffs in place.
Asia is a massive player in the solar panel industry. In fact, upward of 80% of the solar panel imports come from Asia, meaning that America's solar goals are somewhat contingent on having a relationship with our overseas trading partners. Pausing tariffs on incoming solar panels helps utilities and other companies that had paused their plans to restart the process.
Besides the exemptions, the Biden administration also invoked the Defense Production Act (DPA). This opens the door for additional government investment in clean energy projects, including solar. According to the Department of Energy (DoE), this money is for companies to expand clean energy manufacturing, build new facilities, and help consumers access greener products.
The hope is that with more investments, U.S.-based companies can boost domestic solar panel production so the country can rely less on imports. As the DPA effort ramps up, the 2-year tariff will serve as a temporary solution to give domestic manufacturers a chance to make enough supplies to catch up to what is imported.
Who Stands to Win with Tariff Exemptions?  
As with any governmental announcement, there will be winners and losers. In this case, several clear winners emerge in the near- and long-term.
Domestic Companies with Solar Projects
Tariffs have a contentious and complicated history in the United States, often acting as a defensive mechanism used by countries to protect domestic manufacturing. Unfortunately, what typically happens is that consumers get saddled with higher prices associated with the tariffs, and production doesn't always keep up.
With solar tariffs in place, products like solar panels become more expensive, making it harder for companies to fund previously planned projects. As a result, some planned projects were either delayed or outright canceled.
According to the Solar Energy Industries Association (SEIA), the organization cut its solar installation forecast by half in 2022, mainly due to supply chain issues and uncertainty related to the government's investigation into possible Chinese anti-dumping tactics.
By cutting at least a little of the bureaucratic red tape, the U.S. is giving domestic companies a chance to complete their solar projects with fewer costs and more certainty. Although the eased restrictions aren't going to bring back previously canceled projects, there is a chance that delayed projects could get back on track.
The move can't come soon enough, either. SEIA recently reported about half of all energy added to the grid in the first quarter of 2022 was solar, so there is an appetite for renewable technology.
Domestic Solar Manufacturers
Although the tariff exemptions are meant to ease import costs for solar panels, the activation of the DPA is designed to spur solar manufacturing stateside.
The White House announced in June with additional government support, domestic solar manufacturing was on pace to triple in 2024, going from a current manufacturing capacity of 7.5 gigawatts to 22.5 gigawatts by the end of 2024. This would be enough production capacity to help more than 3 million homes convert to solar energy production annually.
June's DPA announcement bolsters the production of several solar components, including photovoltaic (PV) modules. The resulting products will give companies domestic options that don't need to be imported or subject to tariffs. The announcement and expected production increase is also fantastic news for companies that produce other solar components used in solar arrays, including Sun-Pull. Our wire is used to string solar panels together, letting generated electricity flow back to the combiner box.
Perhaps the best part of the tariff exemptions and DPA announcement is that thousands of jobs associated with the solar industry won't be eliminated. There's even optimism that solar jobs will increase due to more projects.
Although this is fantastic news for stateside manufacturers, there's some reason for concern. It's worth knowing that earlier tariffs imposed to bolster domestic manufacturing have not always resulted in increased production.
The Environment
It's no secret the United States has climate goals it wants to reach in the coming years, including a series of renewable energy benchmarks in 2035.
The first quarter of 2022 was not particularly great for utility solar energy as only 2.2 GWdc was installed. According to SEIA, it was the weakest quarter of growth in two years and was a far cry from what was considered a strong finish during the final quarter of 2021.
Adding to the problem is the March investigation into China possibly skirting anti-dumping regulations by sending materials to other Asian countries. A month before, Auxin Solar, a small manufacturer, asked the government to investigate the situation, leading to even more uncertainty. The political climate made moving forward with some projects risky, leading to 17.6 GWdc worth of solar projects becoming delayed by a year and another 450MW canceled.
Fewer tariffs, on the other hand, mean domestic companies can once again import low-cost solar panels to complete their projects. It also means current projects can proceed as scheduled with fewer delays, and new projects can get off the ground to bring more solar energy online.
More solar energy is great news for the environment because it lessens our dependency on fossil fuels and other carbon dioxide-emitting power sources. Of course, ramping up the solar industry isn't like turning on a faucet. It will take months, if not years, to get back up to speed. However, the tariff exemption may go a long way toward getting us started until domestic manufacturers can catch up and bring their own products to market.
What Do We Expect?
It's tough to look at the tea leaves and find a definitive answer to what we think might happen. Still, the tariff exemptions are a good sign for Sun-Pull and the entire solar industry.
Removing tariffs for a few countries doesn't fix all the issues we're currently facing. It won't be easy for domestic manufacturers to compete with low-cost imported options overseas, but it can be done. The announcements do give manufacturers a much-needed fighting chance, allowing them to meet increased solar needs from a growing number of Americans.
Companies like Sun-Pull Wire are poised to make the most of solar's growth, with bundled wire systems that will carry the future of energy to millions of Americans across the country. We're looking forward to seeing brighter, cleaner, and more sustainable energy take the next step.
Contact us to discuss your next project WE'LL SHOW YOU HOW TO REDUCE PV WIRE INSTALLATION TIMES BY UP TO 80%.